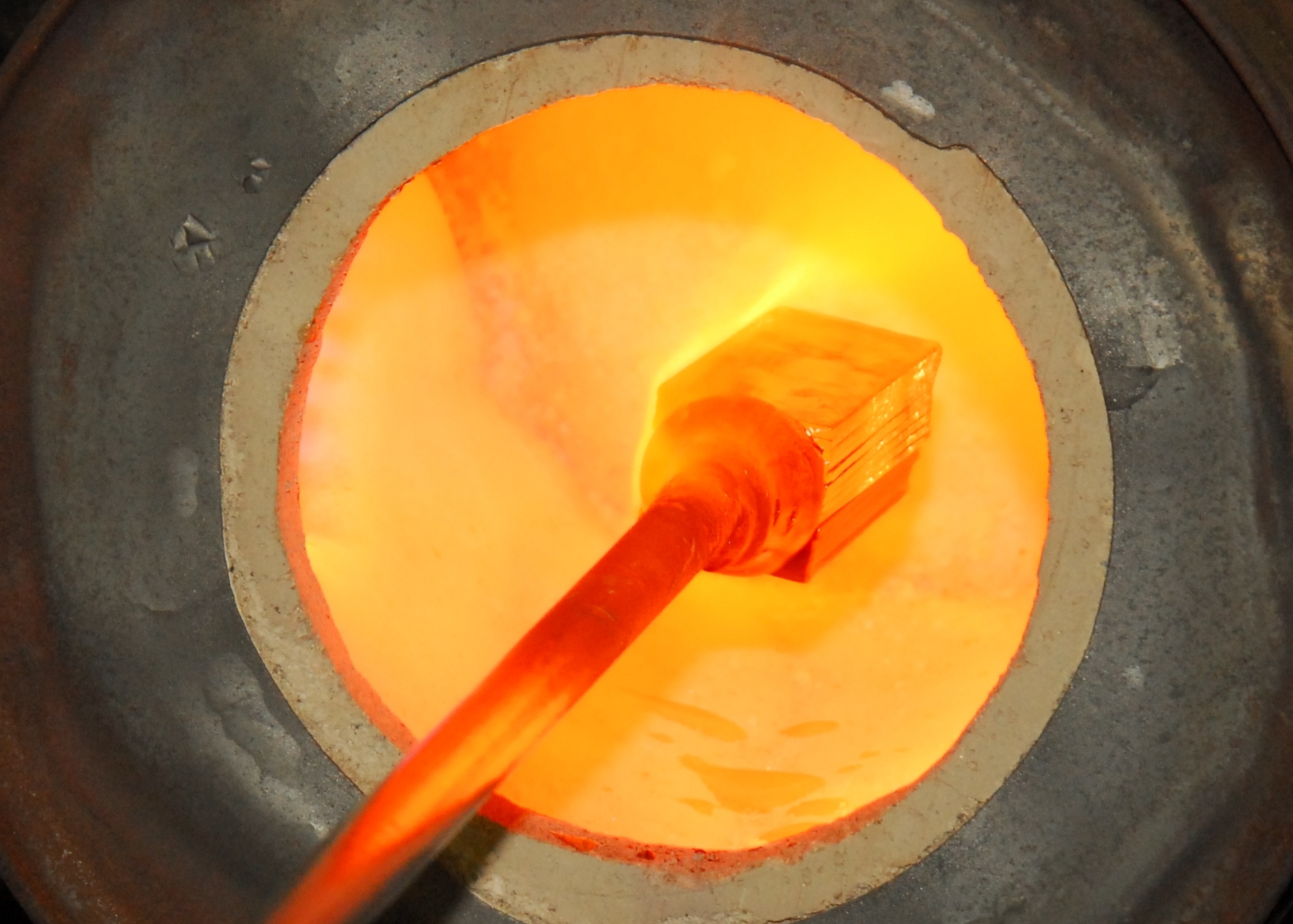 European Refractories Producers Federation
pre - the voice of the european refractory industry
Refractory products are a vital element in all high-temperature processes, such as metals making, the production of cement, petrochemical processes, glass and ceramics. Without refractories there would be no cars, no planes, no trains, no gas or electricity and we would be eating from wooden plates and living in mud-brick huts.
PRE, the European Refractories Producers Federation, is the representative organisation of the European refractory industry, located in Brussels. It was founded in 1953 and offers a European platform on which its members can exchange views and experiences of common interest.
PRE has no commercial aim. In the scope of EU legislation and standardisation, our mission is to promote the interests of European Refractory Producers. The activities of the federation are aimed at achieving these purposes through working with the European institutions (European Commission, European Parliament and the Council), and a wide range of stakeholders such as the European Committee for Standardization (CEN), the confederation of European businesses (BUSINESSEUROPE) and other EU associations such as Eurofer (steel industry), CEMBUREAU (cement industry), CEFIC (chemical industry), IMA-Europe (industrial minerals), Euromines (European mining industry), etc.
PRE is a member of Cerame-Unie, representing the European ceramics industry. Through Cerame-Unie the interests and concerns common to the whole of the ceramics industry are communicated to the European institutions.
At the global level, PRE is a Principal Member of UNITECR – United International Technical Conference of Refractories meeting. PRE also holds the Secretariat for the World Refractories Association (WRA). This platform facilitates discussions on regulatory issues, statistical gathering, and analysis and promotion of the industry across the world.
© 2018 by World Refractories Association. All rights reserved.
REACH & CLP
reach regulation
The REACH Regulation lays down the rules for the Registration, Evaluation, Authorisation and restriction of Chemical substances in the EU. It entered into force in June 2007 with a first registration deadline by 1 December 2010. General information on REACH and the ceramic industry can be found on the Cerame-Unie REACH webpage.
In early 2007, PRE set up a REACH Working Group (WG) in order to assist refractory companies with the implementation of the REACH Regulation. Regular meetings were held in Brussels and detailed discussions took place to develop a common understanding and to improve the communication throughout the supply chain. In 2008, PRE co-financed an online substance inventory database for refractory substances in which almost 50 companies participated. In 2009 and 2010, discussions focused on the registration dossiers and exposure scenarios and PRE developed a generic use description for the refractory industry. The PRE REACH WG also tackles REACH related legislation such as the Classification, Labelling and Packaging Regulation.
The Technical Implications of REACH in the refractories industry were presented in Madrid at the REACH Seminar, organised in conjunction with the 50th annual congress of the Spanish Ceramic and Glass society on 26 October 2010.
(Zirconia) Aluminosilicate Refractory Ceramic Fibres (RCF)
In August 2009, it was proposed that certain types of RCF be added to the REACH Candidate list of Substances of Very High Concern. In August 2011, two additional types of RCF were proposed. On both occasions PRE submitted detailed comments during the public consultation. For the reasons expressed in the Facts and Consequences document, PRE is of the firm opinion that RCF should not be prioritised for authorisation.
On 24 June 2013 ECHA published its fifth draft recommendation for inclusion of substances in Annex XIV, including RCF. Further information can be obtained from the PRE secretariat or on the website of ECFIA, representing the High Temperature Insulation Wool industry.
A joint industry position paper explaining why a REACH authorisation is not the appropriate way forward for RCF can be found here (in English, French and German).
Classification and labelling of silica monolithics
The CLP Regulation (EC 1272/2008) on classification, labelling and packaging, entered into force on 20 January 2009. It replaces the Dangerous Substances Directive (67/548/EEC) and the Dangerous Preparations Directive (1999/45/EC). It introduces new classification criteria, hazard symbols and labelling phrases.
A series of meetings on Respirable Crystalline Silica (RCS) and internal and external measurements of the level of RCS in the range of products have been organised in 2010-2011 by a number of PRE member companies. These measurements resulted in the classification and labelling as Stot RE 2 (Specific Target Organ Toxicity - Repeated Exposure, Category 2).
Classification and labelling changes for mixtures need to be introduced no later than 1 June 2015. Some companies may voluntarily choose to introduce these changes earlier if they wish. Further information can be found in the first PRE position paper (2012) focusing on silica monolithics and the second PRE position paper (2015) focusing on all refractory monolithics.
RAW MATERIALS
critical for the refractory industry
The European refractories industry is vital for European industry as a whole, but is heavily dependent on imports of refractory industrial minerals. The supply situation for the European refractory industry is particularly critical for high grade magnesia, bauxite and graphite which are mainly sourced from China due its vast raw material reserves.
PRE has therefore followed with great interest the work of the European Commission ad-hoc group mandated to define a list of critical raw materials. This action was the first of ten action points identified under the European Commission's Raw Material Initiative. The first criticality report, published in June 2010, identifies 14 raw materials as critical, including graphite, taking into account their supply risk and economic importance. Magnesite and bauxite are identified as potentially critical. Annex V of the report includes detailed qualitative information on all assessed raw materials. A 2013 criticality report confirms 13 of the 14 raw materials identified in 2010 (tantalum is excluded due to a lower supply risk) and adds six new materials: borates, chromium, coking coal, magnesite, phosphate rock and silicon metal.
Further information can be found in the PRE document entitled Refractory Ceramics and Industrial Minerals are Critical for European Industry (2009).
A presentation on the importance of raw materials for the European Refractory Industry was also made at the European Parliament Ceramics Forum on 17 November 2010.
General information on the raw materials initiative can be found on the Cerame-Unie raw materials webpage.
WTO dispute settlement Panel
China applies a range of export restrictions on raw materials such as export duties, export quota and non-automatic export licensing. PRE and Cerame-Unie strongly support the WTO Panel proceedings on Chinese export restrictions on raw materials as requested by the EU (and by the US and Mexico) on 9 November 2009. An overview of the case can be found here.
The Panel report was circulated on 5 July 2011. The WTO Panel found that China's export restrictions were not justified on environmental grounds and should be removed. China informed the WTO Dispute Settlement Body of its intentions to implement the recommendations and rulings within a reasonable period of time.
PRE unites national associations from 17 European countries and direct members from five multinational companies - Calderys, RHI Magnesita, Magnezit Group, Refratechnik, and Vesuvius.
czech republic- Slovakia
ASSOCIATION OF THE CZECH AND SLOVAK REFRACTORIES PRODUCERS, AČSVŽ
Refrasil
Prümyslová 720
CZ—739 65 Ténec-Konská
Mr R. GAŽÚR
Tel. +421 58 482 2323
gazur.roman@smzjelsava.sk
www.acsvz.eu
united kingdom
BRITISH CERAMIC CONFEDERATION, BCC
Federation House
Station Road
ST4 2SA STOKE-ON-TRENT
Ms L. COHEN
Tel. +44 1782 744 631
Fax +44 1782 744 102
bcc@ceramfed.co.uk
www.ceramfed.co.uk
poland
STOWARZYSZENIE PRODUCENTOW
MATERIALOW OGNIOTRWALYCH, SPMO
Ul. Toszecka 99
PL - 44 101 GLIWICE
Mr J. CZECHOWSKI
Tel. +48 32 270 1919
Fax +48 32 270 1934
spmo@imo.gliwice.pl
www.spmo.gliwice.pl
turkey
TÜRKIYE SERAMIK FEDERASYONU, SEREF
Buyukdere Cad. No :85 Stad Han
Kat :4 Mecidiyekoy
T - ISTANBUL
Mr G. SAATCIOGLU
Tel. +90 212 266 52 54
Fax +90 212 266 51 23
germiyan@serfed.com
www.serfed.com
sweden - denmark - finland - norway
PRE NORDIC GROUP
Bet-Ker Oy
PL 13
84101 YLIVIESKA
Mr A. HAUTAMÄKI
Tel. +358 40 911 6079
antti.hautamaki@betker.fi

slovenia - CROATIA
GOSPODARSKO INTERESNO ZDRUZENJE PROIZVAJALCEV OGNJEVZDRZNE KERAMIKE, ZPOK g.i.z.
Kolodvorska 3/a
SL - 6215 DIVACA
Mr E. ZOBEC
Tel. +386 5 739 5760
Fax +386 5 763 0235
erik.zobec@sevenrefractories.com
www.zpok.si
STATISTICS
Annual statistics on workforce, production and sales in the refractory industry in Europe are compiled by the PRE secretariat, with the help of the National Associations, and are presented at the PRE General Assembly. These statistics provide information for the different product groups on an aggregated country level and are available for members only. The European aggregated figures are shown below.
UPCOMING EVENTS
3-5 September 2019 | REFRACTORIES - Key technology and its applications | Höhr-Grenzhausen, Germany (more information)
25-26 September | 62nd International Colloquium on Refractories | Aachen, Germany (more information)
13-16 October 2019 | UNITECR 2019 | Yokohama, Japan (more information)
15 October 2019 |WRA General Assembly| Yokohama, Japan
PAST EVENTS
12-14 June 2019 | PRE Congress 2019 | Trieste, Italy
4-5 December | European Ceramic Days 2018 | Brussels, Belgium (more information)
2018 CERAMITEC (www.ceramitec.de)
6-8 June | 2018 PRE Congress in Enghien-Les-Bains, France (article)
20 June | 2018 REACH – CLP – Occupational Safety, 20 June (download flyer)
ECerS 2017: 15th Conference and Exhibition of the European Ceramic Society
2017 European Ceramic Days & 18th European Parliament Ceramic Forum
2017 PRE Congress in Chester, UK (article)
2016 Ceramic Days & 17th European Parliament Ceramics Forum
8-10 June | 2016 PRE Congress in Krakow, Poland (more information)
2015 Ceramic Days & 16th European Parliament Ceramics Forum (press release)
2015 Ceramitec (www.ceramitec.de)
2015 UNITECR (www.unitecr2015.org)
2015 World Refractories Association General Assembly (www.worldrefractories.org)
2015 PRE/ECREF 2nd Common European Seminar on Refractories (article)
2015 PRE Congress in Istanbul, Turkey (article)
2014 PRE Congress in Portoroz, Slovenia (article)
SECRETARIAT
12 Rue belliard
1040 Brussels, Belgium